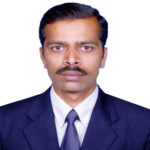 Shankar leads the China office of GCL, responsible for sales, outreach, operations, financial management and quality control. 
Before taking charge of leading our endeavour in China, Shankar was the Operations Manager heading the customs clearance operations in Oman. He was responsible for customs documentation, duty-free shipping, delivery co-ordination and customer updates.  
Prior to joining GCL, Shankar has experience in sales and operations management across industries. He has a postgraduate degree in business management.