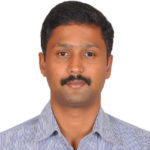 Harish is the CEO of GCL responsible for projects, finance, sales and people management for offices in Oman and China. 
As the CEO reporting to the board, he is responsible for planning for both the Oman and China offices. He leads project planning and execution, building relationships with international agencies. He regularly identifies opportunities across the globe, performs case studies and implements pilot projects in various countries. 
Prior to joining GCL, Harish has wide and deep sales experience across corporate houses in India and Middle East. 
You can reach him at harish@gcl-china.com